Our Mission
Our goal is to offer a 5 star service at an affordable price.  As Your Elite Photo Booth we are here to offer you a highly qualified, trained, and experienced Photo Tech who are attentive, professional, and entertaining. You will need one of our Photo Booth to make your event memorable.  We offer individual attention as we work together to plan and coordinate every detail of your event.  Our goal is your happiness and enjoyment.  We will not be satisfied until you are. We want to make your event a dream come true.
What We Do
Our photo booths are a WOW factor for weddings, corporate events, conventions, parties, reunions and more. We help you create memories for a lifetime and treat your guests to an exciting new experience that they'll be talking about for years to come!  We make sure that each and every client is satisfied with our service.  

Our photo booths come with some of the highest quality props allowing you to take the best pictures in the area and have fun and exciting prints!  We cater to your needs to assure that your Photo Booth is a perfect addition to your event. 

We are a very versatile company and can do a variety of different events including Birthdays, Weddings, Corporate events, Parties, School events, Bar/Bat Mitzvahs, Sweet Sixteen's, Grand Opening, etc. To make your event even more special, we will design a specialized custom design that will be included on every print. Our camera is a high quality DSLR which means all of the pics look picture perfect.
Awards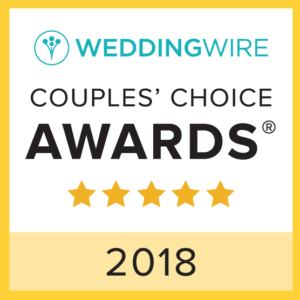 Photo Bomb
Average rating:
10 reviews
Jan 10, 2017
Amazing Djs
Would you recommend Your-Elite DJ LLC? :
Yes
It has been a great pleasure to work with elite djs. From the time they made it to the event site for our first meeting to the actual event, I found them to be very professional and very aware of my guest needs. They made a point of accommodating all my guest taste and some were obscure. The dj got the party going with a Congo line and made sure all my guest were satisfied before packing up and leaving. I have work as an event planner for many years and would highly recommend the Entertainment staff over at your elite dj
Jan 4, 2017
only the best
Would you recommend Your-Elite DJ LLC? :
yes
We used Elite DJ services for our wedding. they were very responsive during the lead up to the wedding and delivered everything we expected. Everyone had a great time during the dancing, and the guests had a lot of positive feedback about the music and the way our Dj was able to make the night flow. We enjoy a wide variety of genres, including country, soul music, and modern pop and he was able to play a great selection of all of these. Thanks guys ELITE job!!!
Dec 12, 2016
One vendor to another
Would you recommend Your-Elite DJ LLC? :
yes
I am an event planner and tend to be a picky and know what I want for my clients. When we talked with the planning staff they listened, and then chimed in with what thoughts that would help bring our ideas and vision to life. I really appreciated this and the result was a well crafted, unique wedding reception at Falkner Winery- from our entrance into the reception, to the first dance and then into the DANCE party. Professional, easy to work with, early vs. on-time and knows how to read the audience. HIGHLY RECOMMEND
Dec 10, 2016
Phenomenal DJ
Would you recommend Your-Elite DJ LLC? :
yes
Our wedding was phenomenal our DJ took the time to look over our playlist and help us put it on their online planner and helped coordinate our times and special moments so everything can flow on our big day. My husband and I are truly grateful for the service we received by Your Elite DJ office team and Our Dj.
Nov 29, 2016
Last minute wedding day changes
Would you recommend Your-Elite DJ LLC? :
yes
Our first meeting Jay he had my Mom and I laughing and I knew he would and could make any crowd dance. He was extremely flexible as I changed our first dance song the day of our wedding. All I had to do was text him and let him know and he responded instantly.