Who We Are
We are an elite group of Wedding DJ s with years of experience creating lasting memories. Our Wedding DJ service is in the Southern California areas, Orange County, San Diego, LA Best Wedding and Event DJ Service. Big or small, we do all events from weddings, birthdays, sweet 16, Quinceañeras, company events, and private events. We are here to make your special day fun, memorable, and stress free. We stride in "Making dreams come true, one event at a time."
Our Mission
Our goal is to offer a 5 star service at an affordable price.  As Your Elite DJ we are here to offer you a highly qualified, trained, and experienced DJ who are attentive, professional, and entertaining. You will need one of our Elite DJs to make your event memorable.  We offer individual attention as we work together to plan and coordinate every detail of your event.  Our goal is your happiness and enjoyment.  We will not be satisfied until you are. We want to make your event a dream come true.
What We Do
We're not your Standard DJ Company; we are your Expert Event Specialists. Following many years of exceptional accomplishments in the entertainment business, our prime objective is to build up a life-changing, enchanted occasion that will remain with you and your family until the end of time. We are here to blend the music that will keep your guest moving throughout the night. We are extremely enthusiastic about music and mean to impart that energy to our customers. We work with you to make a totally altered set rundown that will take into account your musical needs, giving you an assorted type of music that suits your necessities.
Why We DJ
Our philosophy is simple and fun. We DJ because we take pride in providing the soundtrack to your most important events that only happen once in a lifetime. We help insure that every vendor is on the same page and we enjoy being able to help plan and make your dreams come true. We employ DJs who are easy to work with and talented. Our DJ's come from various musical backgrounds and in this manner have invested years creating different styles and extensive music library that incorporates an extensive variety of music from around the world.
Awards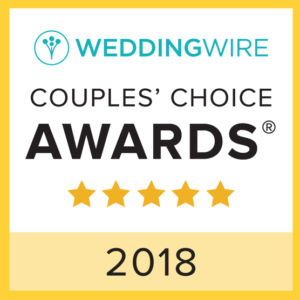 Voted Best Wedding Dj Services & Photo Booth in Orange County, LA, San Diego, Riverside, San Bernardino, Palm Springs, Arizona, and Las Vegas
Your-Elite DJ
Average rating:
12 reviews
Apr 16, 2017
Kept the party rolling
Would you recommend Your-Elite DJ LLC? :
Yes
We loved Elite DJ! They were very professional and kept the party rolling, there was never a dull moment! Even though country music isn't most people's favorite all of our favorite songs were played plus more! I would definitely recommend Elite DJ.
Mar 25, 2017
The photo booth was incredible
Would you recommend Your-Elite DJ LLC? :
Yes
Your Elite DJ is a very professional business. They return all our phone calls and emails very quickly. The DJ for our event was terrific. Made the wedding about the couple and not himself. He played the music we requested and even gave us lots of help to find the special songs for father/ daughter, the first dance, and other special moments. Made the wedding a wonderful evening.
The photo booth was incredible loved that we had our own design on the pictures. We had them printed at the wedding for people to take home. We also had them put on social media so we had all the photos that were taken at the wedding.
Jan 10, 2017
Amazing Djs
Would you recommend Your-Elite DJ LLC? :
Yes
It has been a great pleasure to work with elite djs. From the time they made it to the event site for our first meeting to the actual event, I found them to be very professional and very aware of my guest needs. They made a point of accommodating all my guest taste and some were obscure. The dj got the party going with a Congo line and made sure all my guest were satisfied before packing up and leaving. I have work as an event planner for many years and would highly recommend the Entertainment staff over at your elite dj
Jan 4, 2017
only the best
Would you recommend Your-Elite DJ LLC? :
yes
We used Elite DJ services for our wedding. they were very responsive during the lead up to the wedding and delivered everything we expected. Everyone had a great time during the dancing, and the guests had a lot of positive feedback about the music and the way our Dj was able to make the night flow. We enjoy a wide variety of genres, including country, soul music, and modern pop and he was able to play a great selection of all of these. Thanks guys ELITE job!!!
Dec 12, 2016
One vendor to another
Would you recommend Your-Elite DJ LLC? :
yes
I am an event planner and tend to be a picky and know what I want for my clients. When we talked with the planning staff they listened, and then chimed in with what thoughts that would help bring our ideas and vision to life. I really appreciated this and the result was a well crafted, unique wedding reception at Falkner Winery- from our entrance into the reception, to the first dance and then into the DANCE party. Professional, easy to work with, early vs. on-time and knows how to read the audience. HIGHLY RECOMMEND